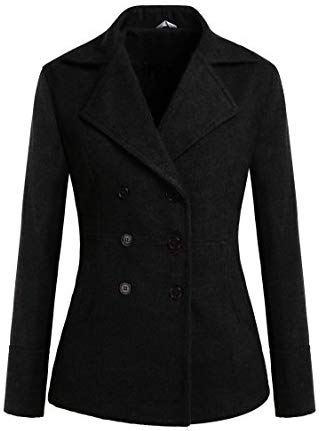 ---
This is
a great Outwear Coat that is good looking, well made, and exceeds your expectations. This coat is of good quality that it gives you warmth and comfort.
The Design includes Pocket to store things like keys or phones, Button, a Lapel collar Double-breasted Coat that looks wonderful on you for a casual.
Material is 85% polyester, 15% adhesive. It is strongly recommended to be hand washed or machine washed, plus do not bleach and hung to dry.
Please check our last "Size Chart" picture before ordering. If you are not sure which size fits you, please contact us without hesitation.
Product Title: Meaneor Women's Toggle Double-breasted Trench Coat Pea Winter Jacket Blazer
Features
US M–Shoulder–45cm/17.6″;Sleeve–61cm/23.8″;Chest–108cm/42.1″;Waist–100cm/39.0″;Length–72cm/28.1″;
US XXL–Shoulder–50.5cm/19.7″;Sleeve–65.5cm/25.2″;Chest–130cm/50.7″;Waist–120cm/46.8″;Length–74..5cm/29.1″;
US XL–Shoulder–50cm/19.5″;Sleeve–64cm/25.0″;Chest–120cm/46.8″;Waist–112cm/43.7″;Length–74cm/28.9″;
US L–Shoulder–47cm/18.3″;Sleeve–63cm/24.6″;Chest–114cm/44.5″;Waist–106cm/41.3″;Length–73cm/28.5″;
Material:85% polyester, 15% adhesive
More Images of Meaneor Women's Toggle Double-breasted Trench Coat Pea Winter Jacket Blazer
---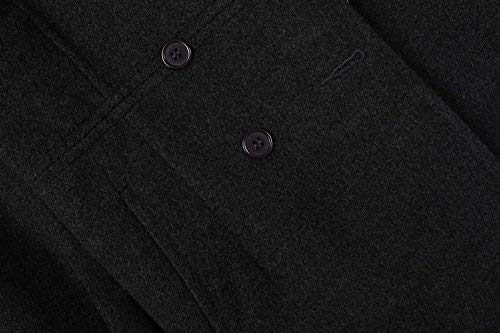 ---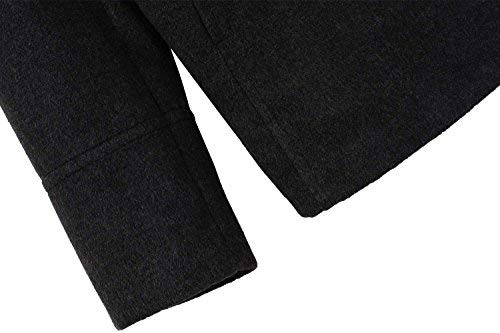 ---