---
This wool jacket is designed to give you a classic look and keep you warm. It can be worn in 3 interchangeable ways: wool coat with layering vest, a wool coat worn alone, or layering vest worn alone.
Nick Graham Men's Triboro 3 in 1 Wool Jacket comes with patch pockets and wool elbow patches, with two interior pockets and gingham trim plus 3 interior anchor buttons.
Its top-quality fabric is composed of 60% Wool, 30% Polyester, 5% Nylon, 5% and other Fibers.
Concerning the maintenance of this graceful outfit, we can only recommend that it should be washed in cold water by machine using appropriate detergents. Otherwise, dry clean it.
Kindly check our last "Size Chart" picture before ordering. If you are not sure which size fits you, please contact us without hesitation.
Product Title: Nick Graham Men's Triboro 3 in 1 Wool Jacket with Vest
Features
Imported
Dry Clean Only
Quilted layering vest features exterior slash pockets, corduroy trim inside the collar, and 2 interior pockets
Layering vest is attached to wool coat with 3 interior anchor buttons
60% Wool, 30% Polyester, 5% Nylon, 5% Other Fibers
Wool coat has 2 tone under collar contrast
Exterior wool coat features patch pockets and wool elbow patches, with 2 interior pockets and gingham trim
Wool systems coat can be worn in 3 interchangeable ways: wool coat with layering vest, wool coat worn alone, or layering vest worn alone
More Images of Nick Graham Men's Triboro 3 in 1 Wool Jacket with Vest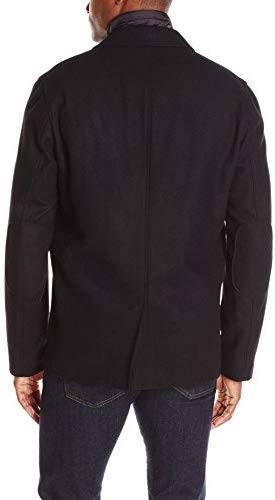 ---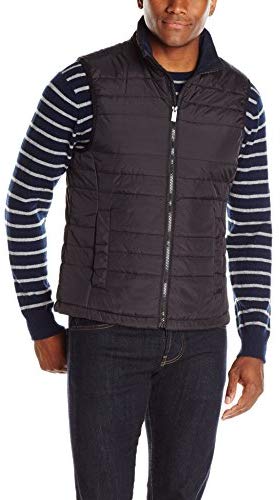 ---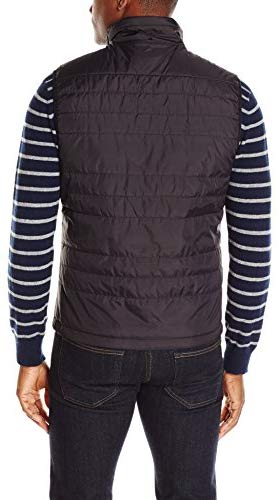 ---